Jaime Leigh - A Life to Remember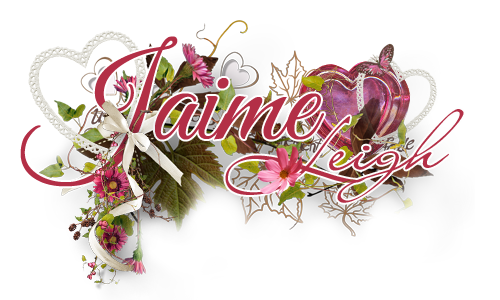 We were blessed the day Jaime was born, bringing so much happiness and great joy to our lives. Jaime was the cutest little girl growing up and was quite energetic. She was such an adorable sweetheart and had the most bubbly personality. Jaime always had a smile on her face. From the time she was a little girl, she was head strong and knew what she wanted.

Jaime was our first born child and basked in all the attention and love she received. We spoiled her rotten, but not a brat. One thing about her was, she could never keep a secret. When she was little, she would get so excited when a gift was being opened she would just blurt out what was in the box. She just couldn't hold back the excitement and it didn't seem to change much when she got older.

As a child Jaime loved Holly Hobbie, Strawberry Shortcake, and loved Saturday morning cartoons with the Smurfs as her favorite. We played a lot of games together and Candy Land was at the top of her list. Playing Candy Land with Jaime was a challenge. You could never land on the princess and she wasn't a very good loser. Nevertheless, she always won playing that game and never again did anyone ever land on the princess. Her favorite food was McDonald's french fries...she could spot those gold arches from a mile away. In her young teenage years, The Backstreet Boys was her favorite group. As she got older her tastes changed. Her favorite dessert was tiramisu and loved to watch the Godfather movies. She was a big movie buff, always buying DVD's for us to watch.

Jaime was truly a "unique" person. She was an example, which we can all learn from. She was a role model setting an example of strength, self reliance and compassion. She never wanted to disappoint her family. What others thought of her was important. She wanted to be the best she could be and wouldn't settle for anything less. Jaime loved giving to others and would do anything for anyone. She worried about her friends when they had troubles and would try to give good advise or just listen and be there for them. She was a good friend to many and touched many hearts.

For ten and a half years Jaime was an only child. Then came Ally and she was now a big sister and Ally's second mother. She loved playing with Ally and doted on her, spoiling her every chance she got. Not much changed as they got older. Jaime was Ally's protector and best friend. Their relationship was truly special and they both knew they could depend on each other. We brought both our daughters up to be loving, caring and always wanted them to be close, and they were. The four of us were a close family and shared many happy times together and have many cherished memories. Memories we will never forget. Life has changed for us now. We are not the family we were before this tragedy happened. This hole in our existence and hearts will never heal. Our hurt and loss is immense. The pain is still so fresh and unimaginable. There is a hole in our hearts and a huge piece of our family is missing
without Jaime here.


We have some comfort in knowing she truly was and is not alone and with her true love Gary. Jaime met Gary at the end of her senior year in high school. The first time we met Gary was at Jaime's graduation party. He was so charismatic, very handsome, intelligent, outgoing and Jaime was mesmerized by him. He made quite an impression. They had a ten year relationship and went through a lot of growing pains together. Needless to say, they always were drawn back to each other, like magnets. Gary was the one for Jaime and they were planning their future together. We knew Gary would be a part of our family someday and there was never any doubt in our minds that he would do anything for her and take good care of her. The saddest part besides losing them, is that we will never see them get married and have children. But in our hearts they are married for eternity and will always be together. We miss them terribly and love them both.